At the University of Pittsburgh, the Residency Program in Orthopaedic Surgery offers physicians the clinical and academic experience they will need to meet the challenges of 21st-centry orthopaedics. Through specialized clinical programs, the faculty of the University of Pittsburgh School of medicine's Department of Orthopaedics Surgery provide the full range of established therapies to a diverse population of patients while concurrently developing new treatments modalities. Since the University of Pittsburgh Medical Center (UPMC) is a major referral center for Pennsylvania, Ohio, and West Virginia, residents are exposed to both a broad range of musculoskeletal diseases and disorders and a number of clinically difficult cases. Currently, Pitt's orthopaedists are developing more effective approaches to joint replacement; better treatments for sports and performing art injuries; and a more complete understanding of bone growth, congenital deformities, and limb-length discrepancies. In a growing basic and clinical research program, department faculty are laying the foundation for new, biologically based approaches to the treatment and prevention of orthopaedic disorders.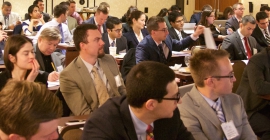 Core Curriculum
The core curriculum of the Residency Program in Orthopaedic Surgery consists of a one-year categorical surgery internship and four years in orthopaedic surgery. Eight positions are offered each year through the National Residency Matching Program.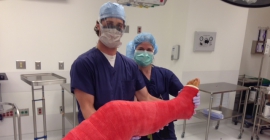 Clinical Rotations
During the four year clinical curriculum, residents rotate through all aspects and subspecialties of orthopaedic surgery at various owned and affiliated hospitals of the University of Pittsburgh Medical Center Health System.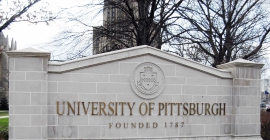 Application Process
The University of Pittsburgh Medical Center accepts applications only through the ERAS (Electronic Residency Application Service). Click here for more information about the department's process and deadlines.